We know the power of antecedents and consequences to shape behavior in ways that are both effective and compassionate. We're really good at applying LIMA and Humane Hierarchy strategies to our dogs, but many of us fall short of consistently applying those skills to humans, including ourselves. How can we use that knowledge to be more skillful in our personal lives, relationships and the world as a whole, even during multiple crises? We aim to find out! Join Barrie Finger, Chris Pachel, Kathy Sdao, Lynn Ungar and Marissa Martino as we explore how we can apply these strategies that blend science and kindness to other parts of life, even during difficult times.
What the heck is a LIMA Being?
LIMA stands for Least Intrusive, Minimally Aversive. It is a way of describing training/teaching that respects the learner and focuses on the use of positive reinforcement in shaping behavior in ways that are helpful. A LIMA Being is someone who is striving to implement these principles throughout their life with all animals, even humans. Read more about LIMA!
Earlier in the COVID Era, the presenters had the privilege of joining with mentor, colleague & friend Dr. Patricia McConnell for two online conversations in which we explored how the tools familiar to us as dog trainers might help us through these difficult times. You can watch the videos of those conversations through the links below. We are all deeply grateful for Dr. McConnell's contributions and her support for this project.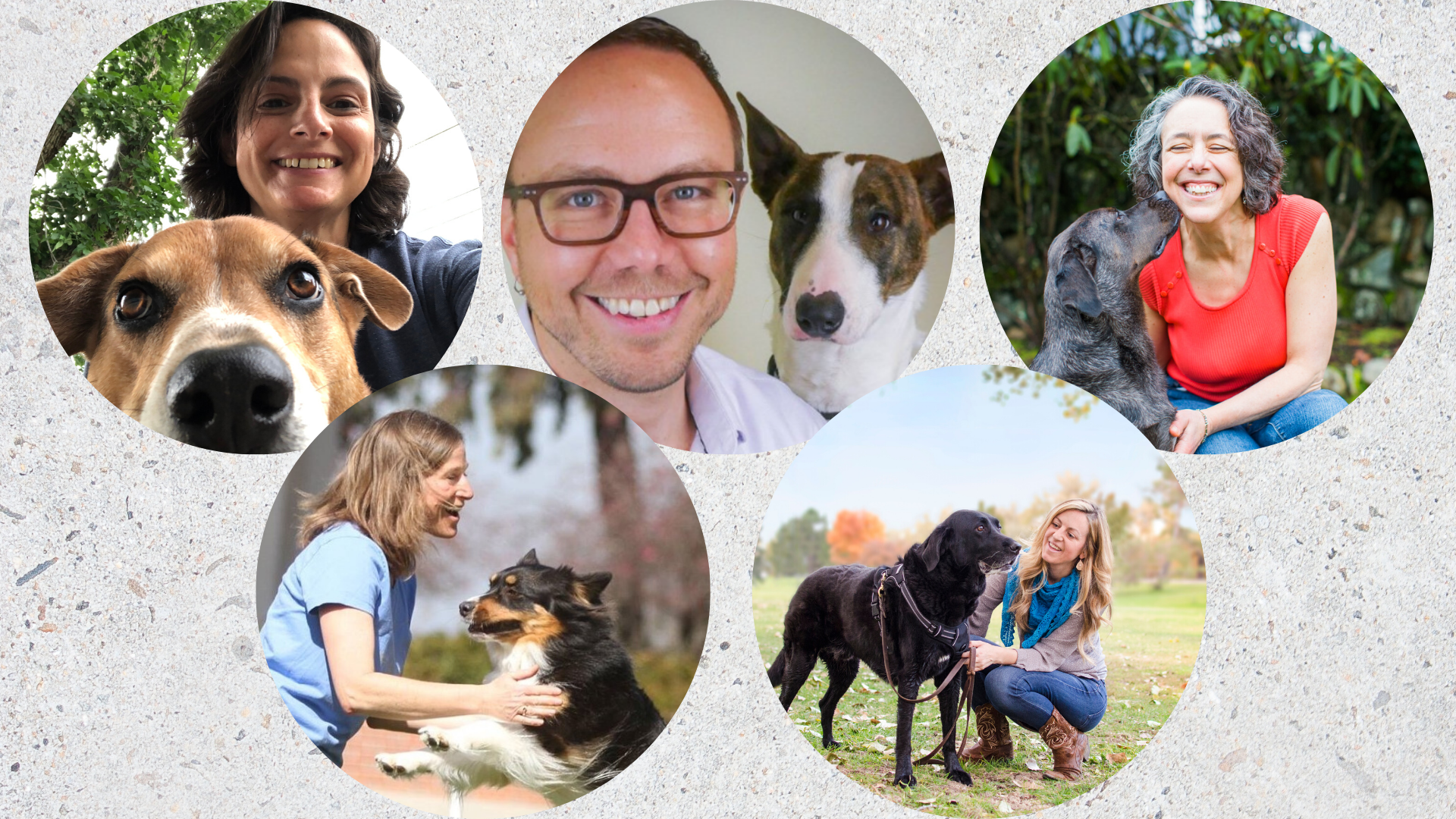 COURSE STRUCTURE

WEEK 1: Pre-recorded Conversation: An invitation to learn.
You will have access to a pre-recorded conversation between the presenters as they share their ideas, stories and questions for one another regarding the topic.
HOMEWORK: Shared Reflections: An invitation to notice and reflect.
You will be given access to our private, community digital whiteboard where you'll have the opportunity to respond to questions, and share reflections, comments, stories and questions of your own regarding the weekly topic. We will choose comments and questions from this space to explore further during the live discussion the following week.
WEEK 2: Live Discussion: An invitation to explore.
Join us for a live discussion as we explore these topics, reflections, and questions further. Some participants will be invited to share their questions/reflections on video and everyone will be able to participate in chat.
HOMEWORK: Shared Reflections: An invitation to integrate.
You will be invited to share how you integrated these concepts into your everyday life. Our goal is that through conversation and practice, all of us will gain some fluency in changing human behavior in ways that are kind and rooted more in curiosity than judgement.
This sequence repeats 2 more times. Please see the schedule below.
Schedule:
Week One 8/5: Pre-recorded conversation from the presenters on Behavior.
Week Two 8/12, 8:30am - 10:00am PST: Live discussion on Behavior.
Week Three 8/19: Pre-recorded conversation from the presenters on Consequences.
Week Four 8/26, 8:30am - 10:00am PST: Live discussion on Consequences.
Week Five 9/2: Pre-recorded conversation from the presenters on

A

ntecedents

.
Week Six 9/9, 8:30am - 10:00am PST: Live discussion on Antecedents.
The course is limited to 100 participants. You will have access to the content for 3 months.
Responses we received to our Come. Sit. Stay. conversations:
Excellent conversation with some of the best dog trainers and behaviorists our industry has to offer. We covered a wide range of topics and shared personal thoughts on what was happening at the beginning of the epidemic and how it affected us personally and professionally. We were all connected by our common interests in dogs and facts. - Nathalie Mosbach Smith, CPDT-KA

I felt extremely empowered, inspired and encouraged after attending the "Come, Sit, Stay" conversation. The event was a much-needed reminder to stay optimistic during this challenging time (COVID-19) and to keep passing positive energy around. Each of the speakers is incredibly talented, comes with a great sense of humor and has a very relevant and inspirational message to share. - Corinne Kaelin, the Founder & CEO of dog-ibox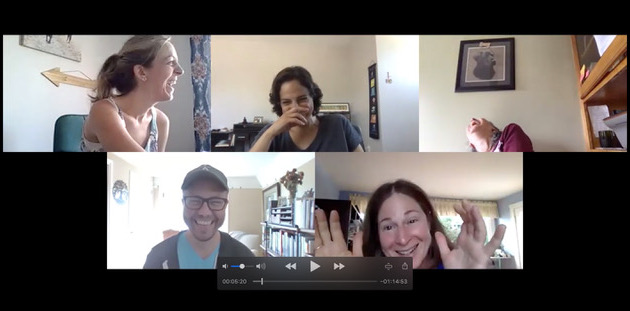 I'm so thankful to have been a part of the Come, Sit, Stay event in March. I laughed and I cried, and I felt a kinship with both the presenters and the attendees. It was a wonderful, inspiring experience. - Lisa Arant, owner of Small and Tall Dog Training
This incredibly healing session felt like a much needed breath of fresh air. An opportunity to feel connected in a time that otherwise feels isolated. Highly recommended! - Tracy Weber, CCS, UW-AAB
Frequently Asked Questions
What if I can't make the live sessions?
They will be recorded and shared with participants, so you will be able to watch them when you can.
Why did you decide to do this? Why should I?
All of the presenters, in addition to being experienced dog trainers who have devoted years to studying the art and science of positive training, are people who feel a deep calling toward building more functional, creative and respectful relationships between people--one on one, as communities and as societies. Some of us have studied Marshall Rosenberg's Nonviolent Communication. We are grounded in a variety of spiritual and wisdom traditions. All of us think that the world would just work better if we could apply the things we know about shaping positive behavior change to...pretty much anything. Maybe you are someone who feels the same way and would like to explore together with us.
Now's not a great time. Are you going to do this again later?
We're not sure. We don't currently have any plans to do so. We do know that right now seems the perfect time to be doing this work.
WAIVER:
By enrolling in this program I agree to abide by the following principles, in order to create a "brave space" in which participants are free to learn and grow. I agree to:
Practice curiosity.
Maintain clarity between when I am sharing opinions and when I am sharing facts.
Hold any personal material shared by the participants and presenters as confidential.
Assume the best of one another, both in & outside of the group.
Remain responsible for my actions and hereby agree to hold harmless all presenters.
Please note that:
Sessions will be recorded and if you choose to share your video, it will be captured on the recording.
It is not an option to participate while remaining anonymous; any comments or contributions to the conversations will be identified by your name.
We're going to be talking about personal matters and behavior change. We will not be "fixing" or providing solutions to specific problems. This is not a place for processing trauma. We will be asking for people to engage in deep reflection. Please take care of yourself; your health and wellbeing is your personal responsibility.